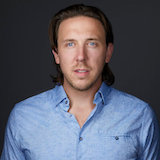 My goal is to understand intelligent interactions between humans and machines.
Email: korymath@gmail.com
I am a Senior Research Scientist with Google DeepMind and an Associate Industry Member at Mila - the Quebec Artificial Intelligence Institute in Montreal, Canada. I am also a Lab Scientist with the Creative Destruction Lab where I support massively scalable science-based startups and an improvisor with Rapid Fire Theatre and Improbotics.
Previously, I interned at Google Brain, Google Magenta, Apple, and Twitter. I completed my Masters and Bachelors in Biomedical Engineering at the University of Alberta.
Writing #
I enjoy writing short pieces that delve into fascinating subjects within the realm of intelligent interaction. My latest musings:
After you read these, there are many more Posts to explore.
Research #
My research unravels the intricacies of intelligent interaction by examining how humans and machines work alongside one another in collaborative partnerships. Areas of interest:
Multi-model, Multi-human, Multimodal Generative AI Interaction - Exploring interactions with state-of-the-art transformer-based models like GPT and Chinchilla and other systems for audio, visuals, and text. Related projects:
Social + Communication Theory - Investigating the role of symbolic representations in the dynamic exchange of information for effective communication between humans and machines to foster collaborative intelligence. Related projects: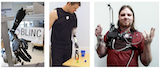 A key resource for human–machine shared agency and collaborative capacity.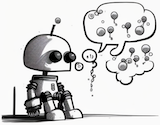 The path towards symbolically fluent artificial intelligence (AI) begins with a reinterpretation of what symbols are, how they come to exist, and how a system behaves when it uses them.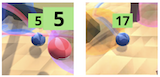 We provide a method for generating zero-shot, high recall cultural transmission in artificially intelligent agents.
My comprehensive approach encompasses the full machine learning (ML) lifecycle, from design to development to deployment to dissemination. I believe that all machine learning is interactive machine learning, because there are always humans in the loop. I even wrote a brief guide to designing and evaluating human-centered interactive machine learning.
Short Biography #
Kory Mathewson is a Senior Research Scientist with Google DeepMind and an Associate Industry Member at Mila - the Quebec Artificial Intelligence Institute in Montreal, Canada. Kory holds a Ph.D. in Computing Science from the University of Alberta with the Alberta Machine Intelligence Institute. His research focuses on understanding intelligent interaction between humans and machines, most recently in the domains of interactive, conversational systems, and creative applications of artificial intelligence.
Artistic Biography #
Kory Mathewson is a Canadian Comedy Award-winning improvisor, producer, and innovative theatre creator currently living in Montreal, Canada. He is known for his productions and performances around the world including Improvised TED Talks (alongside Julian Faid), The Professors and Plays by Bots (alongside Joe Vanderhelm), as well as Improbotics and HumanMachine (alongside Piotr Mirowski). Kory provided technical direction on Surveil with Hip.Bang! and I Don't Even Miss You with Tiny Bear Jaws. Kory developed the first artificial intelligence to perform improvisation alongside, has improvised non-stop for over 50 hours on multiple occasions, and was invited to perform improv at the 2012 London Summer Olympics! At the forefront of the art form of improvisation, Kory brings new techniques and formats inspired by his work in cybernetics and artificial intelligence. He improvises with Rapid Fire Theatre, Improbotics, and Die Nasty. Kory co-led the symposium "Machines. Perform. Humans." and presented the work HumanMachine as a featured performance art installation in the exhibit "100 Ways of Thinking" at the Kunsthalle Zürich, Switzerland.