Late May 2014, I was running around the peninsula at the Jasper Park Lodge in Jasper, Alberta, Canada. As I turned the corner on the peak of the peninsula, I came face to face, not 5 feet away, from a full size angry-as-f**k / startled-as-f**k bull elk mother.
The staredown, chase and fight lasted 30 minutes, and I encountered plenty of scars and scrapes form trees and branches. I rolled my ankle pretty badly as she pushed me into the beautiful Lac Beauvert.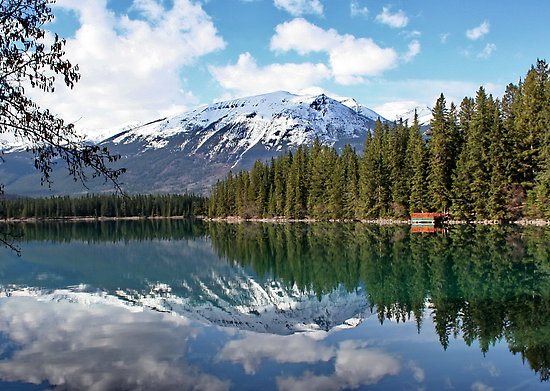 I armed myself with a masher stick, and was able to fend the mother off and stay on her flank as I angled myself back toward the cabins, and main lodge.
Luckily, a security / ranger saw me splashing around in the Lake, and as I ran back at full sprint toward the cabins, I ran past 'her' my saviour, and all I could say was "ELK".
She asked me why I said that, she said it was obvious. It was 5 feet behind me and gaining on me. The mother was protecting her hidden calf, and to be fair, I would have eaten that baby elk so good if I found it.
As I was sitting in the lobby at the Fairmont, waiting for a medic to come and tend to my wounds, a delightfully friendly set of German couples came up to me to talk to me, and surely investigate what had happened.
Face cuts
Arm cuts
I discussed to them the story of the attack, and they were surprised. Apparently not 30 minutes earlier they had a photographic encounter with the mother elk. Just recently they sent some of those photos, and a nice email to my collegue at Atomic Improv (Donovan).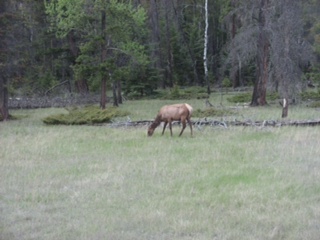 Just feeding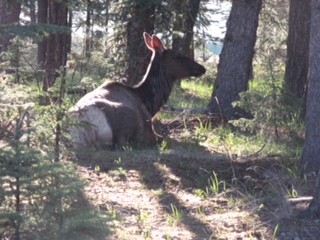 Just Chilling
Your friend that had the encounter with the elk at Lake Louise said he would like a photo of the animal that caused him some grief. My wife and I whilst walking that morning came across the animal in a very composed repose and then saw it wander off towards the point. It was not until we were in the hotel that we realised what had happened to your friend. Enclosed are 2 photos that I took just before the fateful event. -Errol
I appreciate their sending of the photos. Such a glimpse into subdued calm before the storm.
When you run, follow a few safety rules:
Bring a phone
Tell someone where you are going and when you will be back
If in danger, run for your life, you will be surprised at your split time.