Thesis, First First Author and Convocation
First, my thesis publication embargo has finally been lifted and my Master's thesis, Simultaneous Measurement of Blood Flow and Oxygen Consumption Immediately Post-Exercise with Magnetic Resonance Imaging, is now posted and you can access it on the Education & Research Archive, or download it directly.
I have just recently been informed that the second chapter of the thesis, Feasibility and reproducibility of measurement of whole muscle blood flow, oxygen extraction, and VO2 with dynamic exercise using MRI, will be published in Magnetic Resonance in Medicine in the coming weeks. That marks my very first first author publication.
November 19 2014 marked convocation day for my degree, Master of Science in Biomedical Engineering, to be conferred at the Jubilee Auditorium.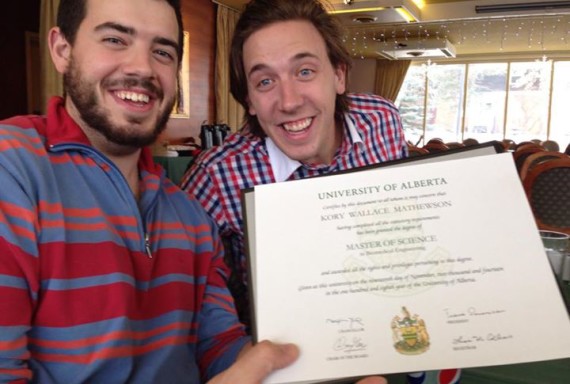 I was asked to join the Platform Party as a past Governor on the Board of Governors of the University of Alberta.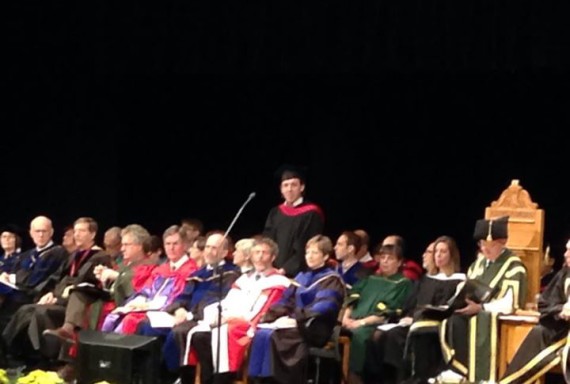 As part of each convocation celebration the University likes to celebrate the mentorship of several graduands. Here is a great write up on the motivation behind my research in Biomedical Engineering: Ingenuity helps engineering grad succeed in strong field.
Here's a behind the scenes photo from the article's photoshoot in the Peter S. Allen MR Research Centre along side my two wonderful mentors, Mark Haykowsky and Rich Thompson.